Description
The Bauer Agent, otherwise known as Bauer AG5NT, is one of the newest and lightest hockey sticks on the market.  We have many Bauer Agent intermediate sticks available in the following patterns:
Flex: 55 / 65
Curve: P28 / P92 / P88
Left handed / Right Handed
Contact us for availability
Introducing AG5NT – the stick that's about to rock your hockey world with a splash of BORON magic! 🚀
Picture this: the lightest Bauer stick to ever grace the ice, combined with the quickest release we've ever conjured up. What's our secret? It's all thanks to BORON, the superstar of ultra-lightweight fiber materials! Teaming up with carbon fiber, BORON helps us craft the lightest, meanest stick on the block, giving you a game-changing edge.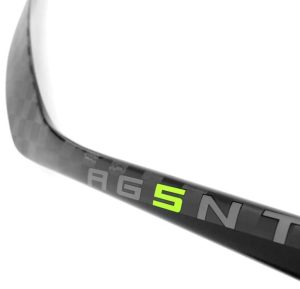 But that's not all – AG5NT doesn't just stop at being light as a feather and quick as lightning. It's like an energy boost for your game, delivering the fastest Bauer release you've ever witnessed. 🏒💥
In case you missed the memo, Bauer is the exclusive VIP in the world of hockey, partnering up with the one and only Specialty Materials Inc. to weave BORON fibers with top-notch carbon fibers. That means AG5NT is in a league of its own – no other stick even comes close!
When it's time to unleash your inner puck wizard and send that baby flying off the blade at warp speed, AG5NT is your ultimate companion. Say goodbye to the competition because when it comes to AG5NT, there's no comparison – it's in a league of its own! ⚡🏒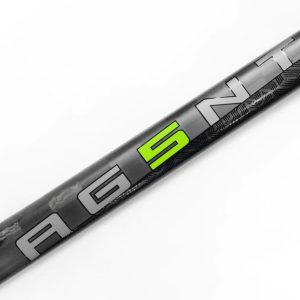 This stick is $349 – $379 brand new at Pro Hockey and SportChek