Integral Hockey Georgetown is proud to partner with & support local hockey businesses – retail locations, hockey schools & organizations.
Repair drop off location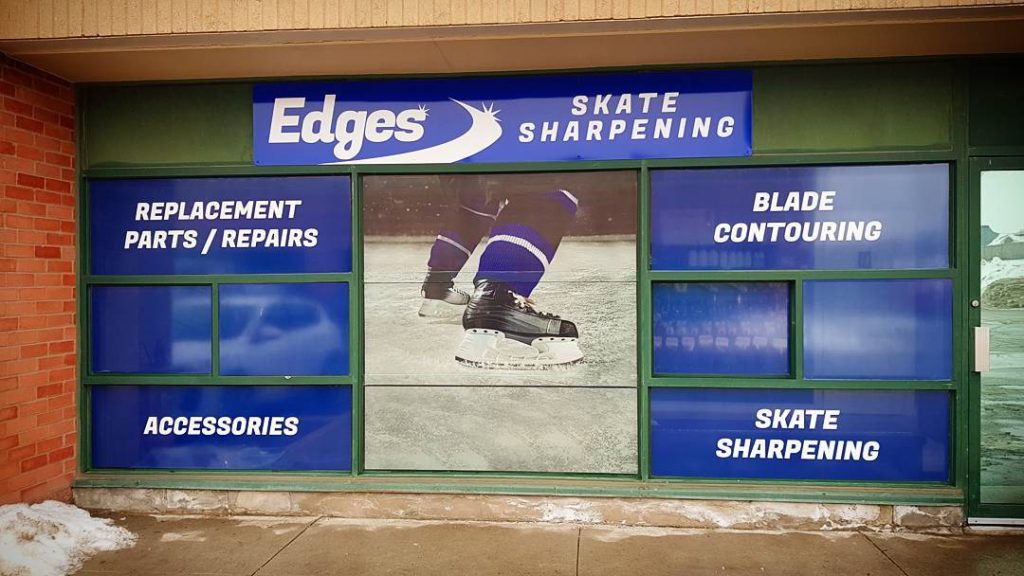 Edges is Milton's only specialty skate sharpening and blade contouring skate shop. Owner Kyle Hicks brings with him over a decade of experience behind the sharpening wheel and a true passion for helping skaters of all ages and levels perform their best on the ice.
After sharpening thousands of skates, Kyle knows the right combination of tools, machinery and technique to provide a unique and superior sharpening that you won't find anywhere else. Being a lifelong hockey player himself, he knows that a good sharpening can make all the difference in the confidence a player has on the ice. An Edges skate sharpening will let you feel the difference from the moment you take your first stride.
Broken hockey sticks can be dropped off for repair, and picked up, at Edges.
348 Bronte St. S #19
Milton, Ontario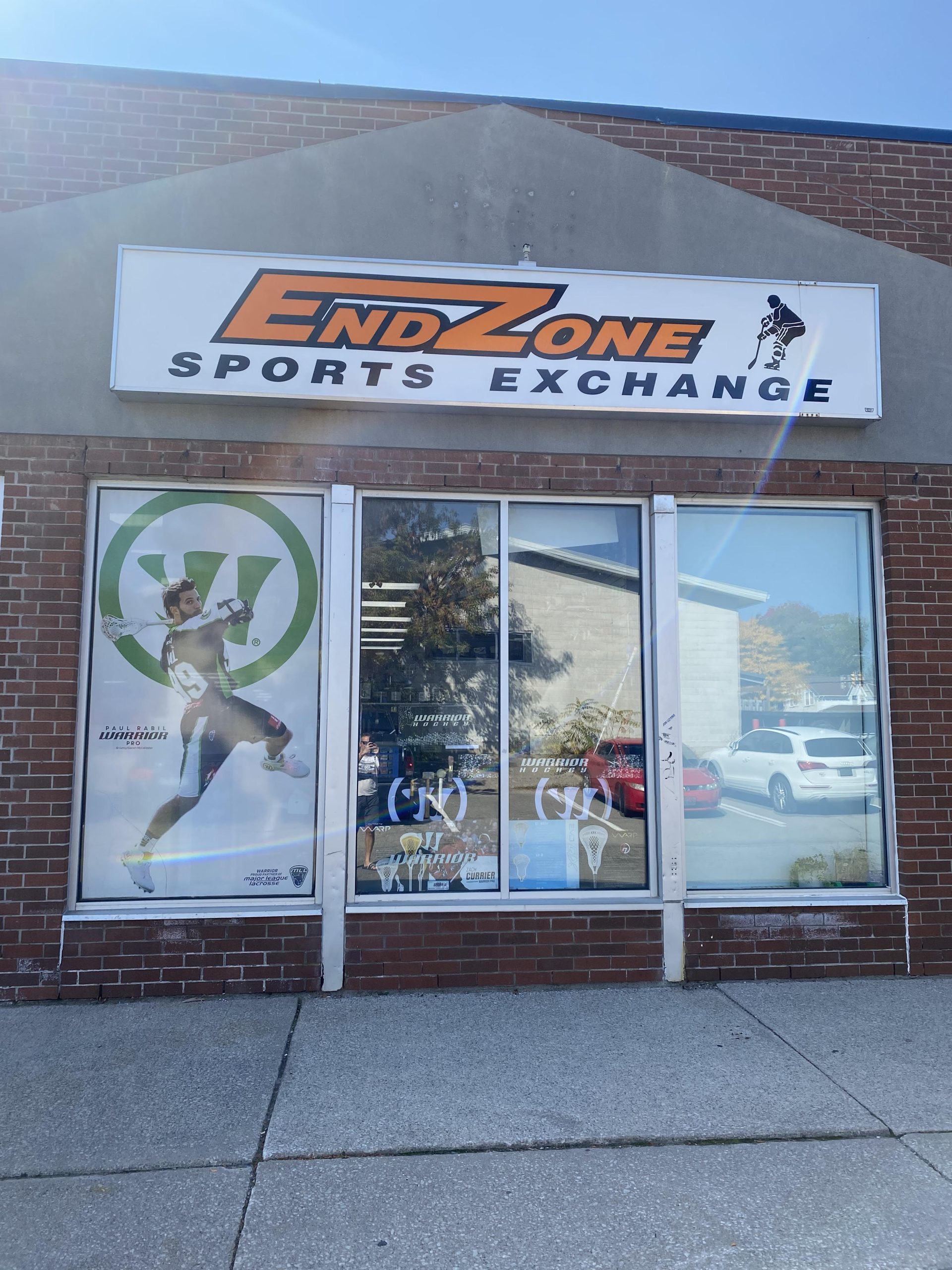 Endzone Sports Exchange
Repair drop off location
Endzone Sports Exchange has been a staple in Georgetown for over 20 years. Come in to browse their selection of both new & used sports equipment.
Endzone carries equipment for hockey, lacrosse, baseball, golf, soccer, skiing, snowboarding and more!
68 Main St N
Georgetown, Ontario
Hillville Proshop
Stick Retailer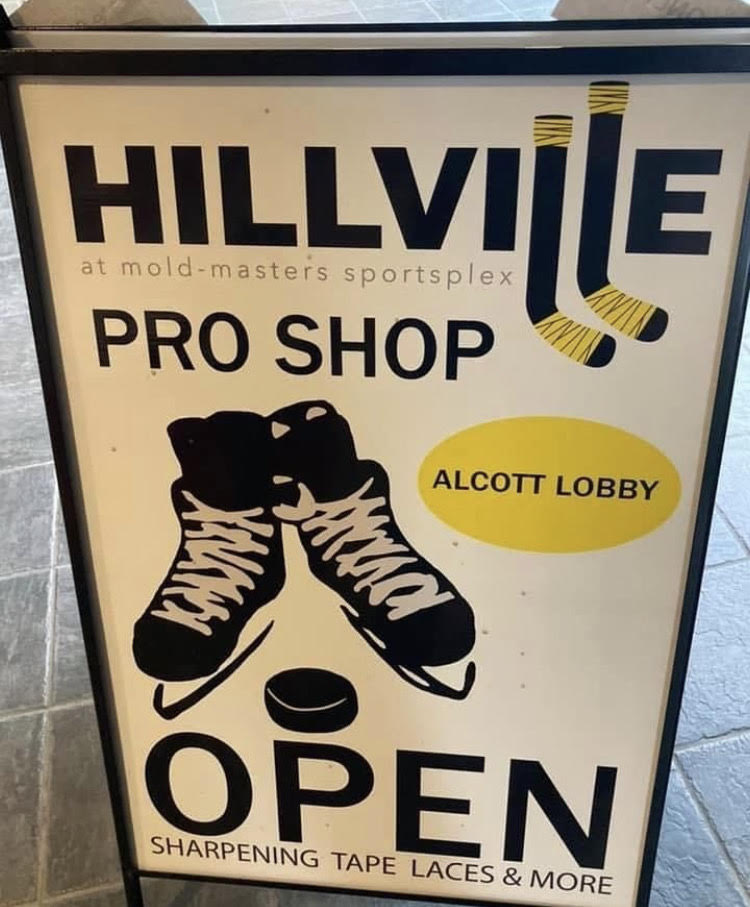 Hillville Hockey is located in Mold-Masters arena just outside the Alcott pad. They offer skate sharpening and hockey accessories.
Hillville carries a selection of Integral Hockey repaired hockey sticks for purchase. Come in to browse the selection of Bauer Agents, Hyperlites, True Hzrdus, CCM Trigger 6, 7 & FT5 and FT6 pro sticks.
Mold-Masters SportsPlex
221 Guelph St.
Georgetown, ON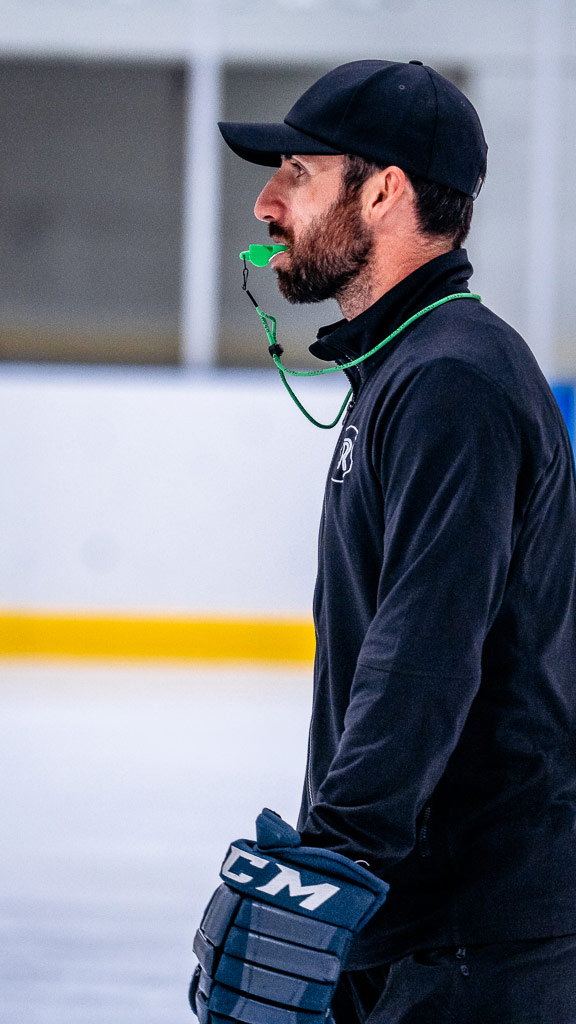 Rob grew up playing minor hockey in both the OMHA and GTHL. A graduate of the OPJHL Milton Merchants (2002/03), he went on the play 2 more season for the Cedar Rapids Roughriders in the USHL before beginning his NCAA D1 college career. Attending Merrimack College in the Hockey East conference, Rob earned All-Rookie team honours and was named a 3-time team MVP. After college Rob played 7 seasons of professional hockey with stops in the ECHL, AHL, Sweden, Denmark and the UK.
After playing, Rob made the transition to working with young athletes as a strength and conditioning coach and player development coach. He has trained athletes out of Georgetown and the GTA for the past 6 years and was also an assistant coach with the Georgetown Raiders Jr. A from 2016-2020. Rob is currently Head Coach of the Oakville Rangers U18AAA team. Team accomplishments include a 2016-2017 OJHL championship, 08-09 ECHL Championship and 04-05 USHL Championship.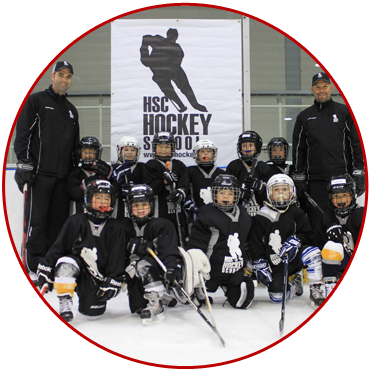 In order to be recognized and respected as professional educators, it takes expertise and dedication towards a goal. Our superior program delivers informed, challenging, and fun instruction for the hockey athlete to learn new skills, erase bad habits and work towards being the best he or she can be.
Our principals are both professional educators and ex-professional hockey players – your child will truly benefit from this combination of insight and intellect. We offer a different hockey experience by sharing our own!